Current Exhibition
"Intense"

Solo Exhibition by Paul Schrader

Nov 23rd – Dec 12th 2023

Explore Paul Schrader's latest works exclusively at NUO GALLERY.
Come by during our opening hours or book an appointment for a private viewing now.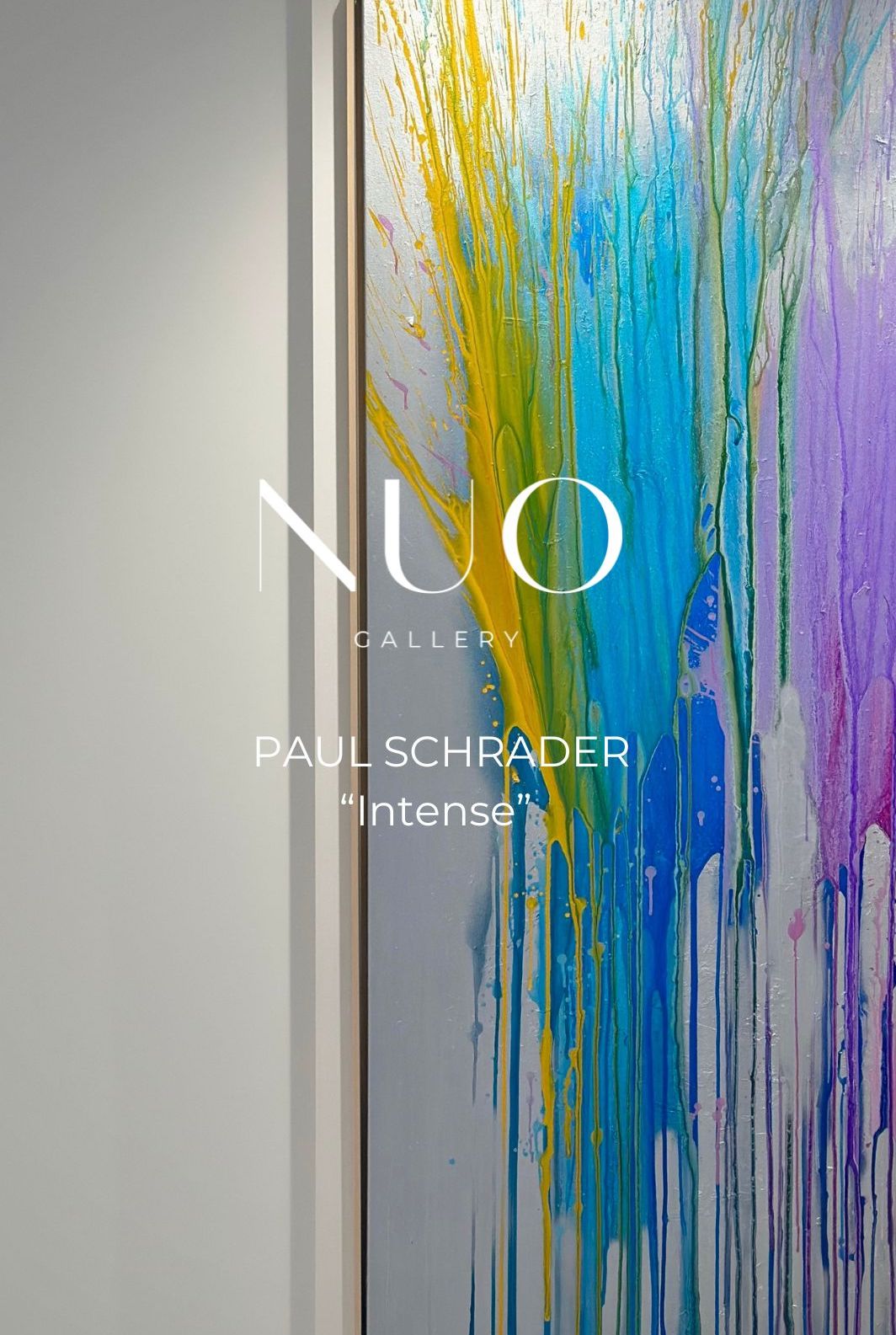 NEWS
Find out more about upcoming exhibitions, cooperations and events:
"No III"
"Dec 13th – ongoing"
This winter, NUO GALLERY is showcasing 7 artists from all across Europe. NUO proudly presents:
Anna Pascher // Düsseldorf, Germany
Caisa Leifsdotter // Copenhagen, Denmark
Dënalisa Shijaku // Berlin, Germany
Eva Hendriks // Nijmegen, Netherlands
Paul Schrader // Hamburg, Germany
Peter-Maximilian Ronsdorf // Berlin, Germany
Tabitha Millett // Cambridge, United Kingdom
Each artist has their own unique style and individualistic approach both in their technique and material usage. Yet, all artworks share the ability to spark viewers' imagination and to create deep emotions. For us at NUO, art is personal. Art is about instantly falling in love with the piece in front of you. Come by the gallery and allow your eyes to wander and your heart to choose.
Alongside the artworks, you will find curated interior accessories, furniture, vases and bowls from exceptional designers:
by rebecca goddard // Germany
Project 213A // Portugal
101 Copenhagen // Denmark
Past Events:
Art & Aperol Vernissage Event
Discover our latest artworks as well as our newly curated selection of interior accessories and home decor.
Paul Schrader
"Intense" Exhibition Opening Vernissage
Nov 24, 2023 – 5:30pm
Celebrating the opening of our first solo exhibition with Paul Schrader.