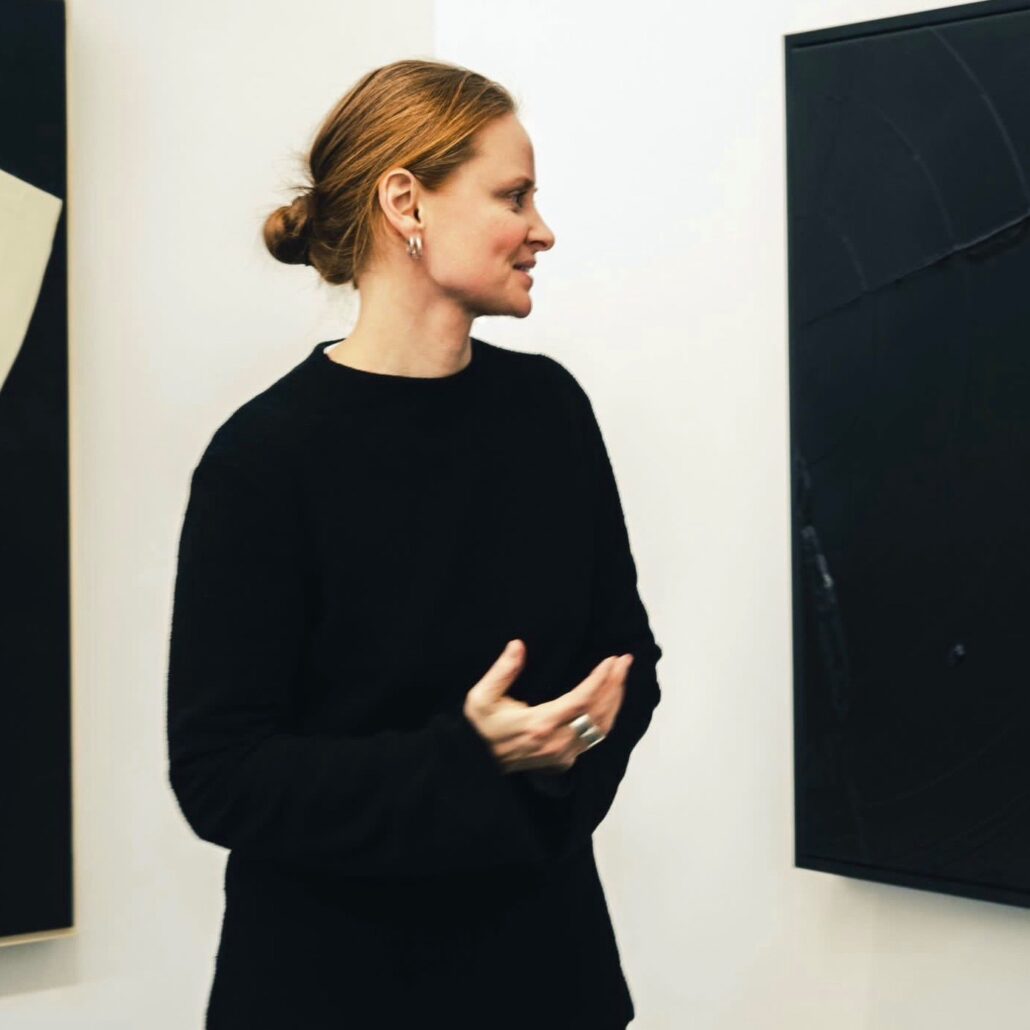 Tabitha Millett
Dr. Tabitha Millett is a British artist, living in Cambridge. Her work is minimalist in nature and takes inspiration from aspects of brutalist architecture and design.
Tabitha works as an assistant professor of Arts, Creativities and Education at Cambridge University, where her primary studio is based.
Her work explores material moments of agency, simplicity, movement, and texture. The works hope to bring different ways of investigating darkness and aim for depth and intensity through doing less.
Tabitha has won the Spirit of Soho Artist Award in 2016. Her paintings are exhibited in numerous galleries around the world such as the Maze Gallery in London, Tappan Gallery in Los Angeles, Casa Estudio Granados in Barcelona and Ligia Testa in Brazil. She took part in this year's Affordable Art Fair in London and will be exhibited at the Fresh Art Fair in April and September as well as the StArt art fair at Saatchi Gallery coming October.
PIECES BY Tabitha Millett