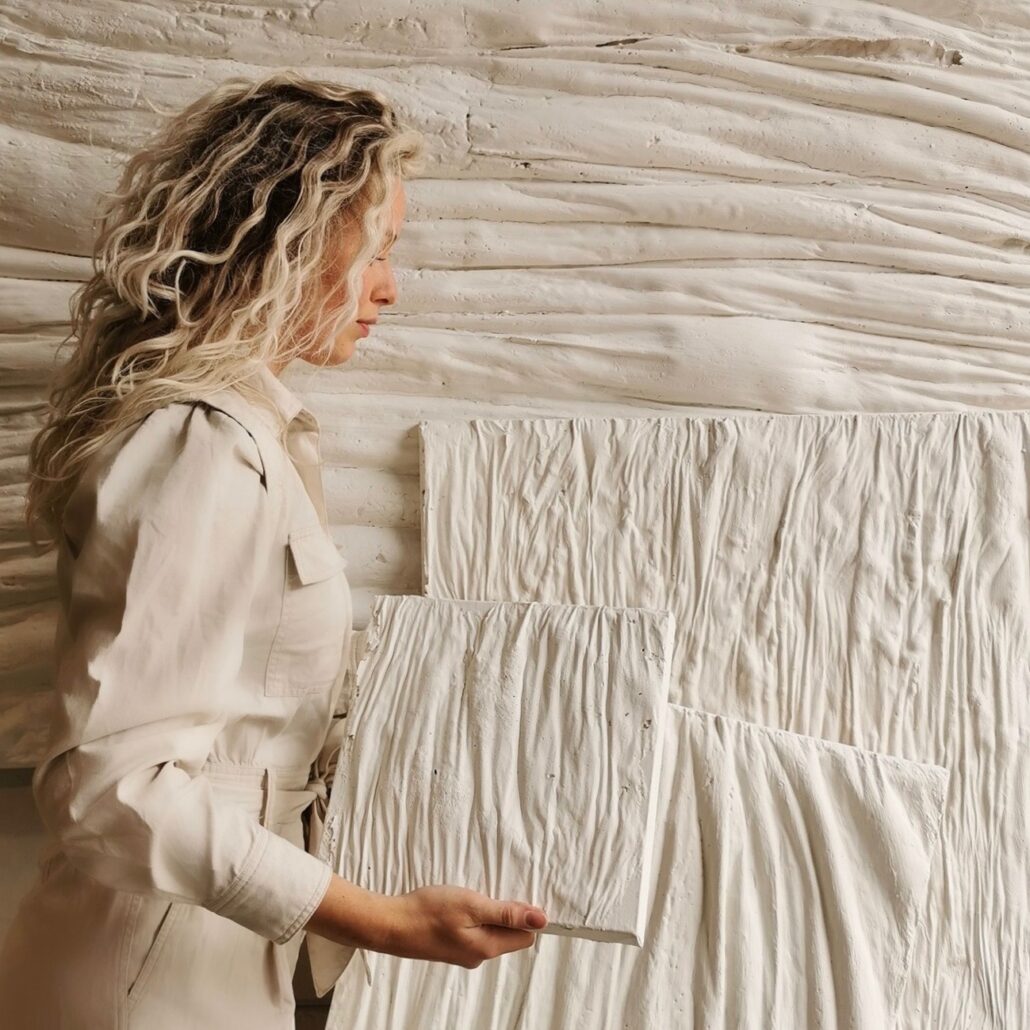 Marit Harte
Marit Harte is a Dutch artist living in Amsterdam. Marit has specialized in monochrome 3D sculpted paintings with a unique technique that visualizes the 5 elements of nature: earth, water, fire, air and space.
Marit draws stimulus from the natural world, its fragility and unparalleled strength – from the forces of nature to biomimicry, from climates to cymatics.
Constantly driving to evolve from the previous piece, she seeks the unknown and aims to evoke a sense of wonder and extend the imagination. Each piece is handmade of plaster, acrylic sealant, polyurethane foam, papier-mâché pulp and paint on canvas. The textures are created by a repetitive process of layering, sculpting, drying and sanding. All forces of nature influence the layering process and generate charming little imperfections and color variations. By meticulously crafting one-of-a-kind artworks, Marit aims to celebrate individuality and to raise environmental awareness.