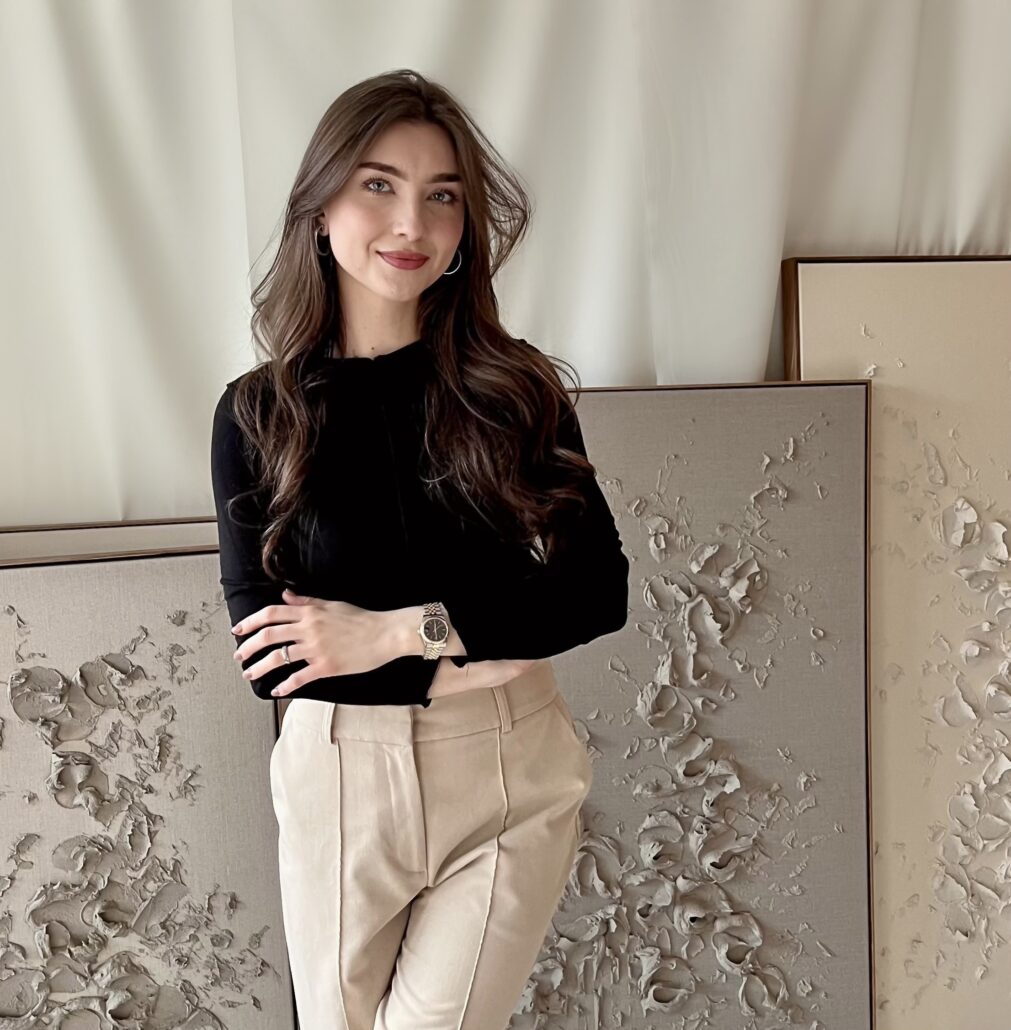 Kristina Schmidt
Kristina Schmidt is a German-Russian artist living in Hamburg. Kristina's art is inspired by nature, organic shapes and forms.
From a young age, Kristina loved to draw realistic as well as abstract objects. She was only 12 years old when she had her first exhibition in Hamburg. Kristina's vision is driven by a deep appreciation of simplicity and natural elements. By experimenting with acrylics, structure pastes and a range of other materials, she has developed her signature high-quality texture.
Her artworks have a strong recognition value and are unique in its sculptural compositions. The dynamic shapes respond to the subtle interplay of light and shadow in different environments. With music blasting in her studio, Kristina channels her emotions into each painting. Her aim is to allow the viewer in and to reveal the different sentiments she had during the creation process of each artwork.
PIECES BY Kristina Schmidt