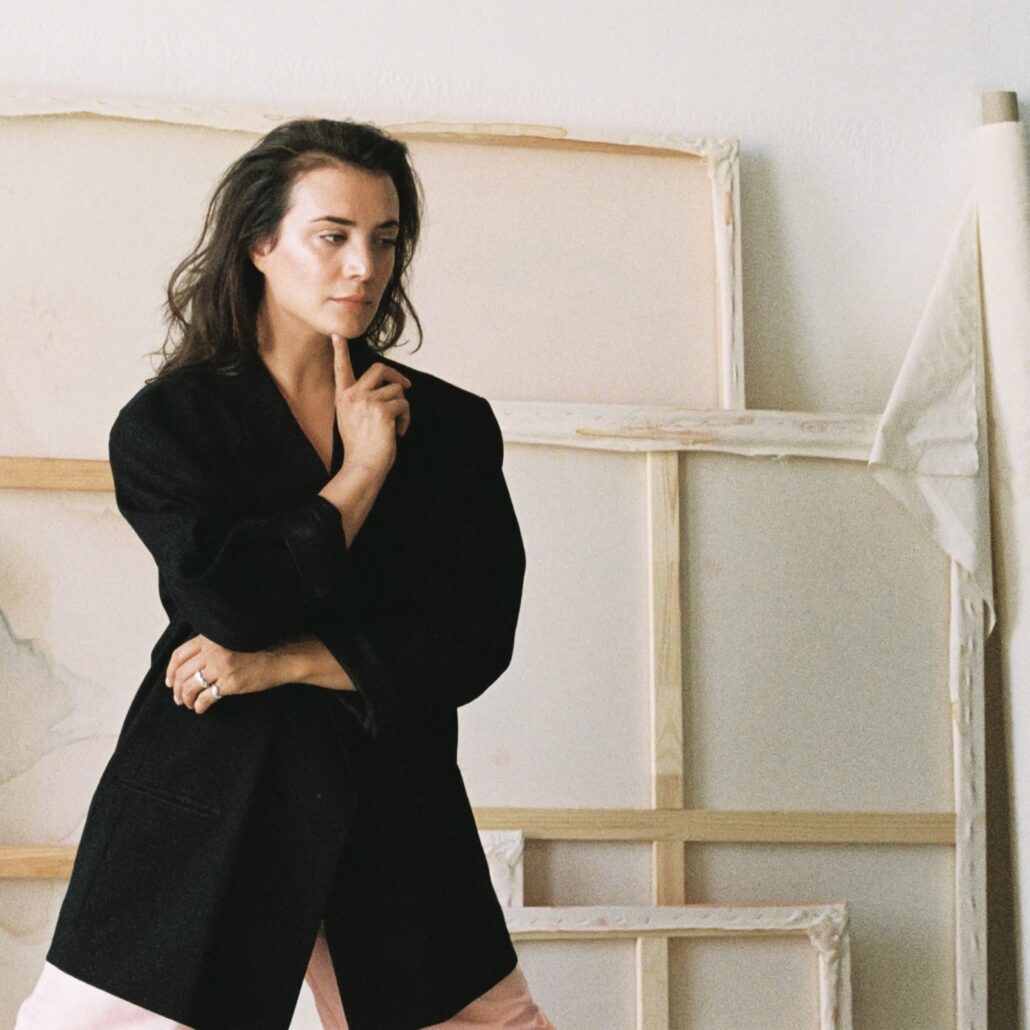 Dënalisa Shijaku
Dënalisa Shijaku is a German artist with Albanian roots, living in Berlin. Her work reflects deep emotions and the search for identity, expressed in a continuous pursuit of harmony. The abstract combination of colors, materials, shapes and stories fill the canvas – the bigger the better.
Dënalisa's works embrace the viewers, inviting them into the surreal world of their dreams.
At the beginning of the creative process, Dënalisa often finds herself in a deep melancholy that guides thoughts and actions.
Her multicolored compositions are created from acrylic and oil paint as well as other materials that Dënalisa chooses intuitively. Sometimes paint diluted with water becomes a gentle veil in her pieces, in other works, Dënalisa integrates structure-giving materials to obtain a sculptural exclamation mark. Each work builds itself up from several layers, both sculpturally and figuratively.
Photo Credit: Viola Patzig
PIECES BY Dënalisa Shijaku