The vessels are a trio meant be full of dripped candle wax after spending many nights around the candle-lit dinner table.
They are dishwasher safe. The handmade trio can vary slightly as every piece is handmade.
Organic stoneware clay with grout, blackish glaze
Dimensions: ~ L8 / W8 / H10-15 cm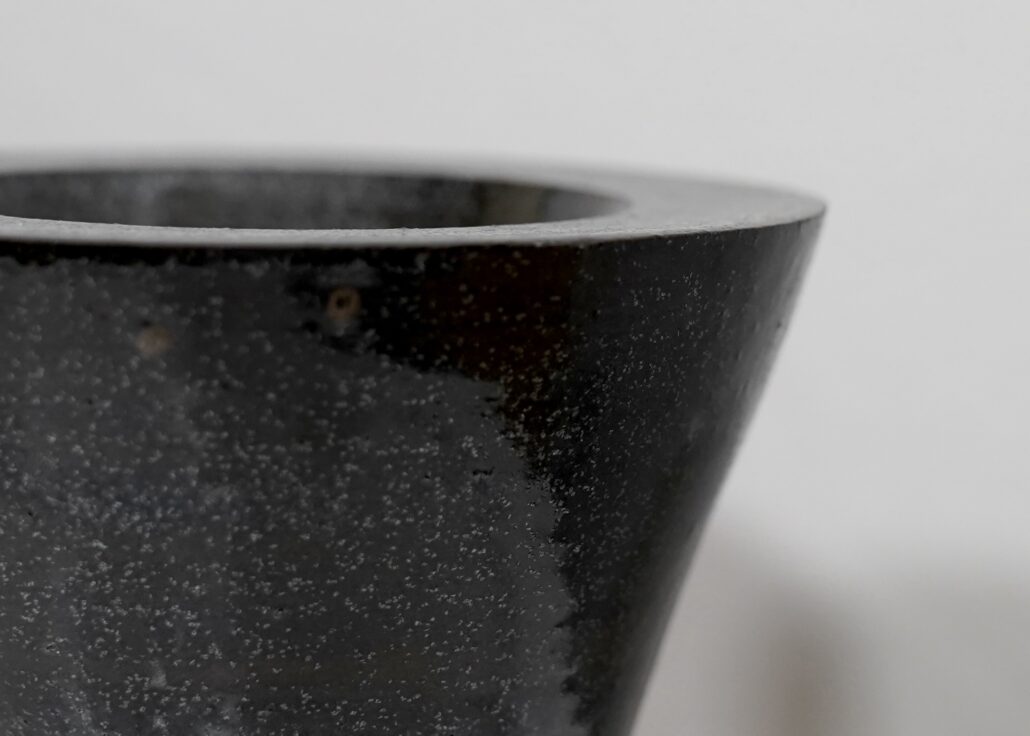 Hanna questions the navigation across the boundaries of object and space as well as what it means to be make something that sits in between art and utility. In what way can objects be engaged with or used and also become spatial?
She works in all scales, from vessels fitting in a hand up to furniture and even urban interventions. All forms are unique and completely handmade by her; the marks on the vessels that indicate their handmade nature are an integral part of the pieces.